Use Template
Overview
Templates are designed to allow you to create cue files using cues and (especially) devices that you want to use for many productions. See Templates for more information. The Use Template option of the Load Production window is designed for creating a new production based on a template you have previously created. Templates you have created will be displayed with the Template Name and Description.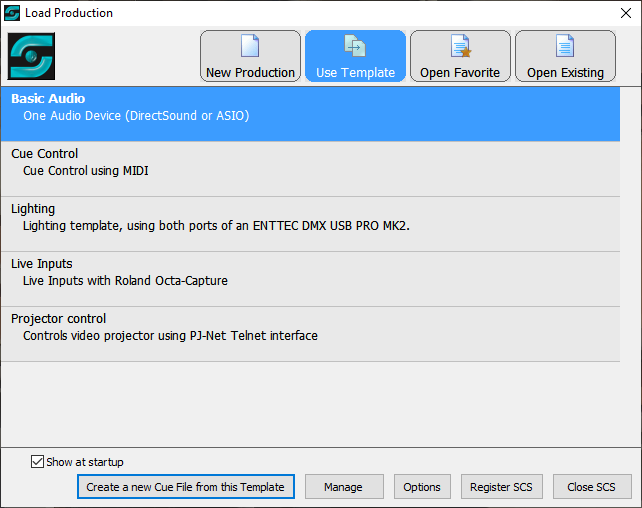 Controls
Show at startup: See the description of this checkbox under Load Production Window.
Create a new Cue File from this Template: Click this button to create a new cue file and associated device map based on the currently-selected (highlighted) template. The Load Production window will be closed and the Main Window will be displayed for this new production. Note: The 'new cue file' is initially just an internal cue file image - it is not saved to disk or other medium until you save it from the Main Window or the Editor.
Manage: This will open the Templates window to allow you to create and manage your templates.
Close SCS (or Cancel): See the description of this button under Load Production Window.